Biography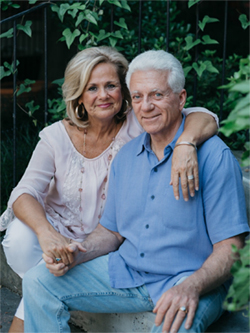 About Frank Meadows, LCSW
Frank Meadows has been married for 34 years to his wife Beth who works for the Christian Broadcasting Network. They have two sons, Ryan, 25 an Oral Roberts University graduate who presently is a worship leader and youth pastor. Jonathan, 23 is also an Oral Roberts 2010 graduate with a degree in Psychology.
Frank is the founder of the Meadows Healing Prayer Center in Chesapeake, Va. For years,he has counseled and ministered healing prayer to many in the Hampton Roads, VA area. He has been utilizing Theophostic Healing Prayer with great results since 1999. Since that time many have come from across the United States to receive Franks' ministry for extended times of intensive healing prayer. Since that time he has ministered over 17,000 hours using Theophostic Healing Prayer. Frank has taught and facilitated many Theophostic Basic Training Seminars and healing prayer training locally, nationally, and internationally. He has presented at the Theophostic International Conventions in 2003 in Minneapolis and 2006 in Orlando, Florida.
In 2006 and 2007 Frank went to Turkey to train and minister Theophostic Healing Prayer to key pastors and leaders in the Turkish church who are influential throughout the Middle East.
In 2006 Frank accompanied Dr. Ed Smith, the founder of Theophostic Healing Prayer Ministries, to Ghana, Africa, where Dr Smith did the first live Theophostic Training in Africa and Frank ministered to African leaders.
He has also taught in the Toronto Airport Christian Fellowship Kingdom Living School in Virginia Beach, Virginia.
Frank is a mental health professional and a licensed clinical social worker. He is also the clinical director of Christian Psychotherapy Services in Chesapeake, Virginia. He has been in practice there since 1989 ministering to clients and families with emotional, relational, spiritual and abuse trauma recover issues.